You are here
CSIRO's Peter Leihn on big data and digital disruption
The CSIRO set up Data61 about two years go with the intention of being Australia's digital innovation network. With around 400 of the country's PhD students working under their supervision and scholarships, they're being kept busy working on digital-based research and development for around 200 clients.
Commercial Director Peter Leihn describes the fourth industrial revolution as the connection of physical assets to the digital world. He provides an example of the Sydney Harbour Bridge, where 400 sensors on the road surface look at structural integrity all the time.
"it's about the data that those sensors are extracting and how we can then use that data to do things, like machine learning for predictive maintenance…in the case of the Harbour Bridge, it's about ensuring that the road surface of the bridge doesn't fail in peak hour."
He gives another example of the Australian Navy and GE, to put sensors on the Australian Navy's surface fleet engines "so that we can understand how to optimise those engines so the fleet is available at all times when it's needed but also how we get fuel efficiencies and longer range missions from the fleet."
What does "big data" and the data revolution mean for business?
If we consider that over the last two years, we've produced more data as a society than all of history before that time… Intel said that in 2015 there was about a 15 billion internet-of-things sensors out there. They're forecasting that will be 200 billion sensors by 2020. "So we're on this exponential curve of data acquisition… what we now need to do is understand how to extract value from that," adds Leihn.
He goes on to discuss the blurring of industry boundaries, citing Tesla and Amazon as examples of companies that have moved into other sectors. "These companies that are disrupting us are all data-driven platform-based companies," says Leihn.
"I think Australia has a unique opportunity here; we have all the ingredients we need to be a global leader in the digital revolution," he says, adding "we have world-class research and development capabilities, we have great entrepreneurial culture evolving in this country; we've got the right attitude and the capabilities. We've just got to get on with it."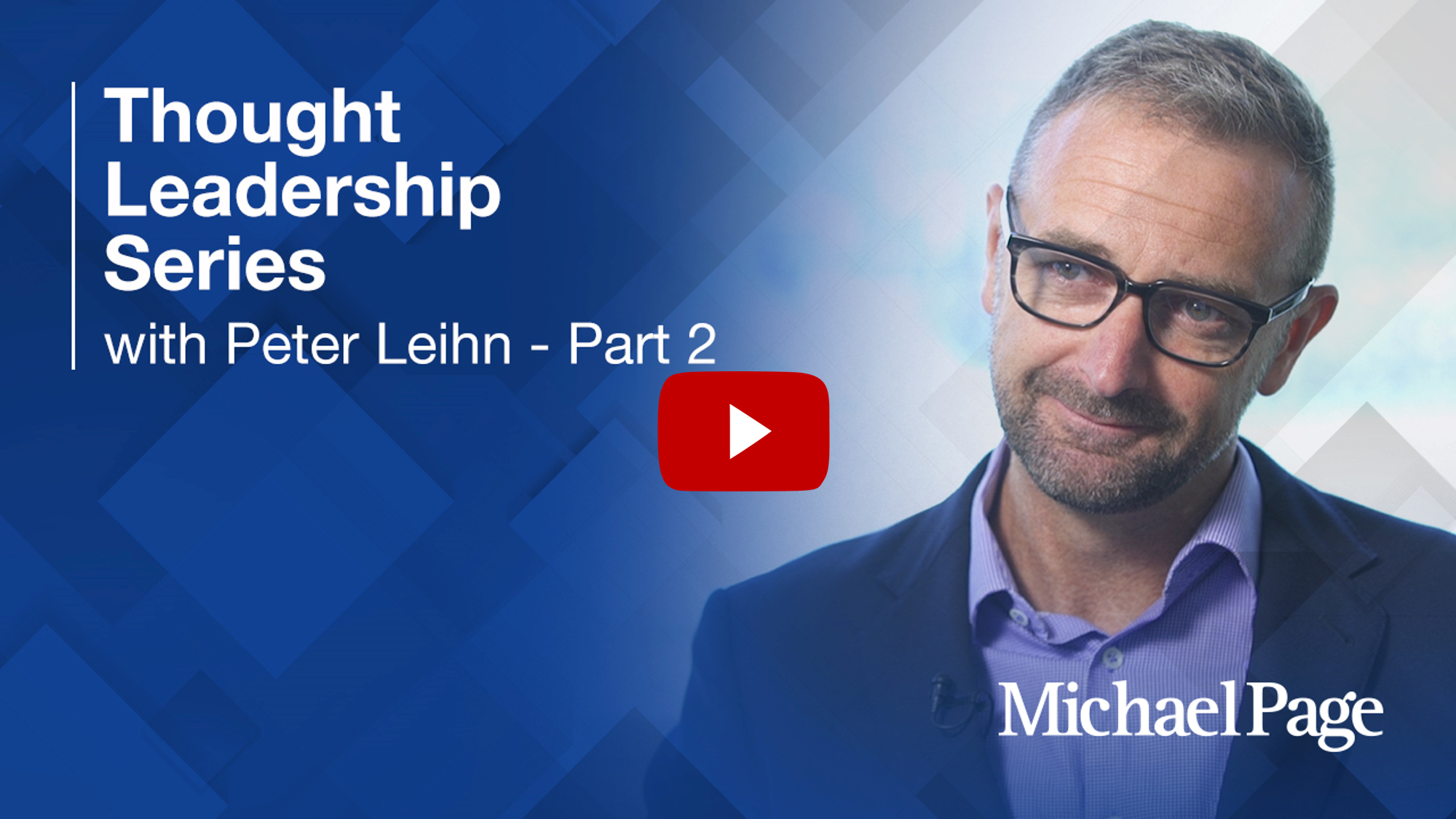 What can businesses do to manage the potential disruption to their industries?
One of the things that needs to change culturally is the framing of risk in organisations. "No longer can we be completely risk-averse and just think about risk as something that needs to be managed.
"Risk is something that's risky not to take; we need to take risk in order to get ahead of very fast competition that's coming from non-traditional places."
He adds that when it comes to data, it's just that until we can generate insights from it and use it in some way to generate value. He gives Sydney Water as an example of a company with a hundred years of operational data to rely on.
There's a lot of talk about jobs being lost with the advent of digital disruption. "I think we need to go a step beyond this to look at the skills people need. They need to understand the skills that they have today and how those skills are going to be beneficial in the future."
He adds that it's not just about job loss; it's about job change and how you focus on skills at an individual level and a company level, to say ' these are the skills and the core competencies we have and this is how they fit in the future world.'
Watch Leihn's videos to get more insights. If you'd like to speak with an industry expert about how to position your company to maximise technological talent, contact one of our consultants today.