You are here
Helpful strategies for remote work wellbeing
Improving and maintaining personal wellbeing in the present time of COVID-19 lockdowns and working remotely is a brand-new challenge for many of us. But there are smart ways to navigate self-isolation and working from home at the individual level.
Kali Gray, a dietician who specialises in corporate wellness and high-performance nutrition, recently presented a webinar on "Remote Work Wellbeing", addressing how we can better navigate the current COVID-19 working conditions and mental challenges as we work from home.
One strategy to feel good and work better in isolation includes implementing wellness routines that "book end" your day.
"I really like the analogy of imaging our workday as a bookshelf with book ends on it. Because one of the early patterns we can easily slip into when moving into a WFH environment is that because we don't have the physical boundary of working in an office, home life and work life start to blend into each other," Gray shared.
"But what high performance and high productivity research very clearly shows us is that really effective, high performing people have very clear boundaries around when they're working and when they're investing in their personal time.
"If we can create wellness rituals, in place of our travel time for example, and book end our day, it becomes really powerful."
RELATED: COVID-19: Prioritising our mental health and wellness
Gray also added the importance of routine, which employees can adjust to personalise.
For your AM routine, she suggests:
Setting your alarm for the same time every day, which affects your circadian rhythm and sleep cycle
Meditate and/or emotional freedom techniques (EFT), which helps with memory, focus, creativity and your nervous system as we're in a more stress-stimulated state
Eat breakfast
Morning pages helps when we're in a state of overwhelm
Have a clean and dedicated workspace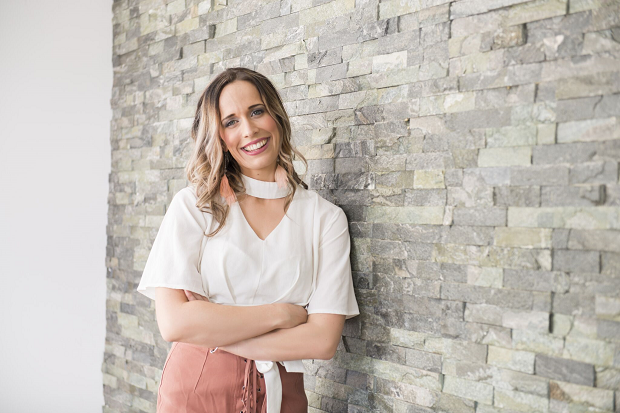 A question asked by a webinar participant centred on how to deal with the downsides of isolation, as it's become difficult to stay positive all the time.
Gray shared: "From a mindfulness and self-compassion perspective, the more you resist the not-so-great times, the more it persists. Of course, we're going to have down days and be experiencing anxiety – that's just being human so don't beat yourself up for going through that.
"Where it's problematic is where the downs are becoming your dominant way of being. If you're feeling down more times [than good] and feel you're not coping, some psychological coping strategies could be really helpful.
"If you've had the odd cry here and there, I think that's what a lot of us are going through but low mood and the further down we go into that pervasive intense spectrum, the more of a red flag it is to get some help.
"Take extra care of yourselves – the world can feel quite heavy and dark at times, so I hope this can provide some positivity and actionable strategies that you can explore and implement."
3 helpful questions to help you reframe anxiety
Am I getting ahead of myself, assuming something bad will happen when I really don't know the outcome?
Am I overestimating how bad the consequences will be?
Am I underestimating my ability to cope?
Kali Gray is a Dietician and Nutritionist.