You are here
Western Sydney story: Advocating for women in the region
Encouraged by her family, the young Amanda Rose focused on study and nurtured her interest in business. As she moved through high school and on to university, she was confronted by the stereotypes that some Australians ascribe to Western Sydney, particularly its women. So Rose co-founded Western Sydney Women, an advocacy group that connects and empowers women in the region during all stages of their lives and careers. Today, she juggles her commitments to the organisation with speaking and consulting work and appears regularly on TV and radio.
"I'm a Western Sydney girl, born and raised, and I'm proud of it. I believe it's my calling to work with the women of Western Sydney and to develop their futures as much as possible. I often work with overseas companies who are hoping to establish themselves in Australia, and outside of my professional life I travel frequently. But my heart remains in Western Sydney.

"Until recently, many people from other parts of the city considered the region to be the domain of the poor and uneducated. But now that the region is growing and there are more opportunities, people are starting to respect the west, which is powerful. It's fantastic. There's always been eclectic talent in Western Sydney but now outsiders are finally paying attention and realised that, in many ways, this region is the future of Australia.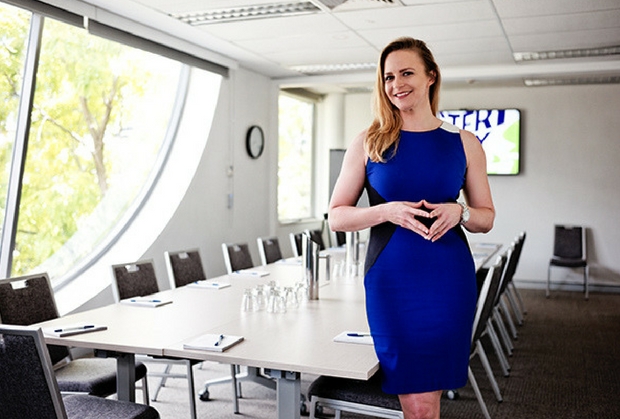 "There's an incorrect assumption that if you're a woman from Western Sydney, you're not ambitious or you don't want a career. But the women I work with do. And often they want to stay in the area where they were raised – to reinvest in the region. I believe that women in general will give back to the communities that help them, so if Western Sydney can help these women become who they want to be, they will return that favour. There's massive untapped potential.
"We have three brands within the organisation. There's Western Sydney Women, which operates free workshops that help women with job readiness and financial literacy. There's also Western Sydney Business Women, which co-ordinates workshops and networking events for those who run small- and medium-sized enterprises. And then we have Western Sydney Executive Women, which brings together executive-level women who either live or work in Western Sydney and acts as a sort of talent pool for organisations looking for board members.
"Our goal is for women to be confident and economically independent, regardless of where they are in life. We want women to trust in their abilities, so they can make a major contribution to the Western Sydney economy.
"I'm blessed because my work takes me all across the region, from Parramatta to Bankstown to the Hills. I'm everywhere. For me, visiting all the different food enclaves is a particular highlight of travelling around the west. The restaurant scene in Harris Park is my all-time favourite. I might be biased, but I think Ginger is the best Indian restaurant in all of Australia."
ADVICE
What's your advice to female managers seeking to tap into the local talent pool? Any great pockets of talent that you'd suggest looking into?
"There are women all around Western Sydney looking for work. Don't limit yourself to the typical places to source talent: use social networks – there are multiple online groups of women – openly discuss opportunities at events and meetings to help spread the word and, with the infrastructure boom happening over the next 30 years, look at skills centres across all of the region: they deal with women from school-age right up to senior management and are a great source of talent." – Amanda Rose, West Sydney Women
"There are a number of networking behaviours, which when combined with rigour, work well to expand your reach. We work hard to build a "social recruiter" culture, which involves our teams reaching out and sharing opportunities, and interesting curating stories through social media. We also prioritise face-to-face meetings, and getting out into the community. And where you've helped to create a successful placement for somebody in the past, that person is often happy to connect you to the right person in their own circle." - Adrian Oldham, Michael Page
Looking for female talent in Western Sydney? Speak to one of our expert consultants today.