PageGroup is dedicated to helping candidates get job ready for their arrival into Australia or New Zealand. Those looking to relocate or return to these countries are invited to contact us via our enquiry form.
Aimee Berry
Global Opportunities Consultant - United Kingdom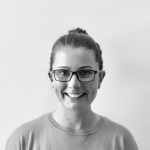 Aimee moved to London in July 2016 and joined the Global Opportunities team with PageGroup shortly thereafter. Previously, she worked in retail and wholesale management in Melbourne and has a strong customer service background. Having made the move from Australia to London herself, she can provide friendly advice on your relocation, as well as assisting with your job search.
Courtney Blount
Team Leader Global Opportunities - United Kingdom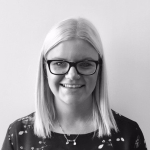 Courtney worked in human resources for the local government in Australia for over five years before deciding to make the move to London. Courtney joined the Global Opportunities team in August 2015 after taking some time off to travel Europe through the Summer. She assists professionals across a wide range of disciplines with their relocation to London, not only with their job search but also by providing an insight into what it's like living and working in the UK.
Contact Us
Contact us to gain a better understanding of the employment landscape in Australia, New Zealand and the UK.

Moving to Australia

E: [email protected]
P: +61 3 9607 5623

Moving to New Zealand

E: [email protected]
P: +61 3 9607 5623

Moving to the United Kingdom

E: [email protected]
P: +44 207 269 2448