PageGroup is dedicated to helping candidates get job ready for their arrival into Australia or New Zealand. Those looking to relocate or return to these countries are invited to contact us via our enquiry form.
Brittany Owens
Global Opportunities Consultant - United Kingdom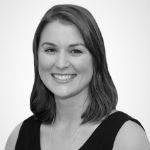 Brittany worked as a Broker and Administration Manager over the last 6 years. In that time, she founded and marketed two successful passion projects in New Zealand for environmental and conservation causes. She decided to put her "Kiwi" life aside to follow her dreams of living in London and traveling around Europe. Brittany joined the Global Opportunities team in June 2018 straight after making the big move to London. She is client focused, offers fresh, relevant, diverse and far-reaching advice regarding your big move.
Courtney Blount
Team Leader Global Opportunities - United Kingdom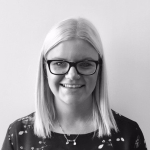 Courtney worked in human resources for the local government in Australia for over five years before deciding to make the move to London. Courtney joined the Global Opportunities team in August 2015 after taking some time off to travel Europe through the Summer. She assists professionals across a wide range of disciplines with their relocation to London, not only with their job search but also by providing an insight into what it's like living and working in the UK.
Contact Us
Contact us to gain a better understanding of the employment landscape in Australia, New Zealand and the UK.

Moving to Australia

E: [email protected]
P: +61 3 9607 5623

Moving to New Zealand

E: [email protected]
P: +61 3 9607 5623

Moving to the United Kingdom

E: [email protected]
P: +44 207 269 2448