Sydney, 06 November 2019: The critical importance of leadership in winning and retaining top talent will be more apparent in 2020. In Australia's mature employment landscape where leading professionals typically enjoy the benefit of two to three job offers, effective leadership in talent management is more difficult yet more crucial than ever.
Details from the
Michael Page Australia Salary Benchmark 2020
published by professional recruitment services firm – Michael Page, highlights that employee engagement spikes for leaders who are authentic, hold others accountable, lead with integrity and show empathy.
The crucial part to hiring and retaining is committing to their learning and development path. Matthew Gribble, Regional Managing Director of Michael Page Australia advises, "Just as in a sports team, employees in Australia want evidence that your company culture supports excellence in the way it plays fair and reinforces shared values."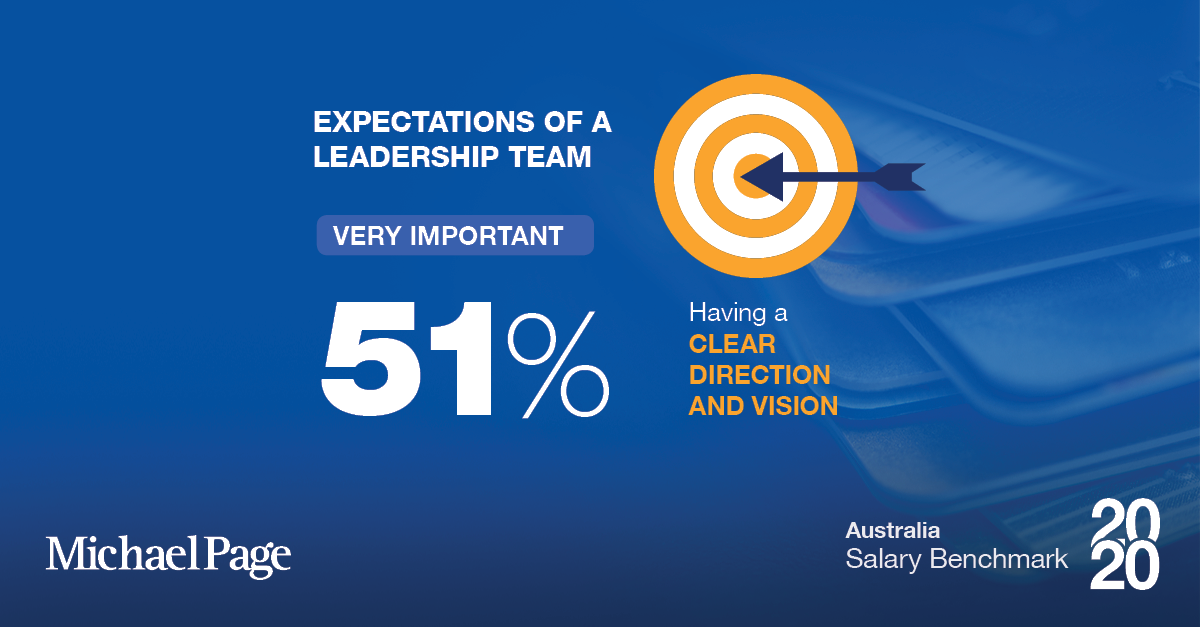 Other findings from the
Michael Page Australia Salary Benchmark 2020
reveal that 15% of respondents are inclined to work overseas in 2020, an indication that professionals are confident of the current economy. This rates the lowest among Australia's other Asia Pacific counterparts (ie. 40% in New Zealand and 50% in Singapore) who are currently wary of a brain drain.
In addition, 60% of Australians showed positivity towards the job market situation. A further 68% believe they would take less than three months to secure a new job.
"Top talent profiles will often request a development map starting right at the interview process. Companies who acknowledge how important learning and upskilling is to Australian professionals often secure themselves great hires and future business leaders," advises Matthew Gribble.
Research from the report also indicates that 51% of those surveyed cite having a clear direction and vision as the most important expectation of a leadership team. In addition 83% of professionals in Australia reportedly work in a harmonious workplace with the following top traits – collaborative, problem solving and accountability.
The
Michael Page Australia Salary Benchmark 2020
also brings attention to the key trends which are impacting all of Australia's 12.9 million employees. As highlighted by the Federal Government, megatrends such as the growth in computing power, connectivity, data volumes, and artificial intelligence (AI) will combine with the changing employment market and organisational structures. Therefore Australia can anticipate greater entrepreneurship levels, divergent demographics and continuing growth of the service sector.
Michael Page spokespeople will be available for interviews if you would like more employment insights and salary trends in 2020. Please contact Germaine Lim
[email protected]
for more information.
****END****
Editor's notes: The
Michael Page Australia Salary Benchmark 2020
is derived from 45,000 data points in our proprietary data and network in Australia, which includes job advertisements and placements from July 2018 to June 2019. Supplemental information from various PageGroup studies, such as the Job Applicant Confidence Index and insights from our business leaders, as well as the recruiters' interactions with companies and industry professionals, are taken into consideration.