You are here
8 ways to perfect your "social resume"
It's no secret that social media is a huge part of our everyday lives. Whether you're checking your Twitter feed on your daily commute, or watching videos on Facebook before bed, social media is everywhere. But it can be good for so much more than just sharing funny memes and staying in touch with faraway friends. It's basically an extension of your resume, and it could be the key to unlocking your next big career move.
We've shared eight tips for turning your social media profiles into effective professional resumes.
1. Never underestimate the power of a great social resume
You may be surprised to learn that over a third of recruiters (37%) use social and professional media as their primary way to find talent. Considering this, you should take a look at what your social media says about you. Do you often share insightful, industry-related content? Have you positioned yourself as an expert in your field? It's not just about making sure your job title and contact details are correct across all your social profiles – it's about showing yourself in the best possible light to impress potential employers.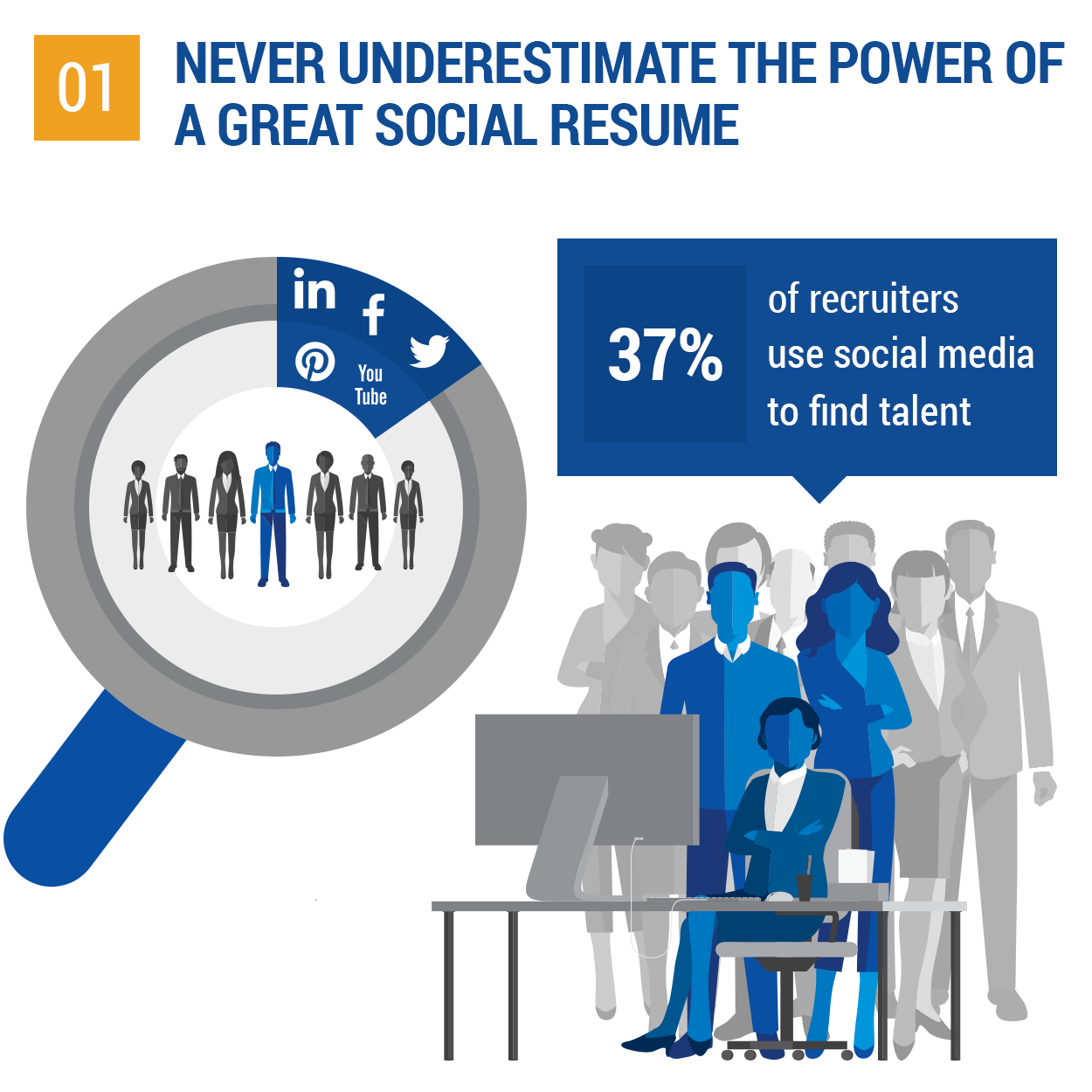 2. Consider LinkedIn as your new resume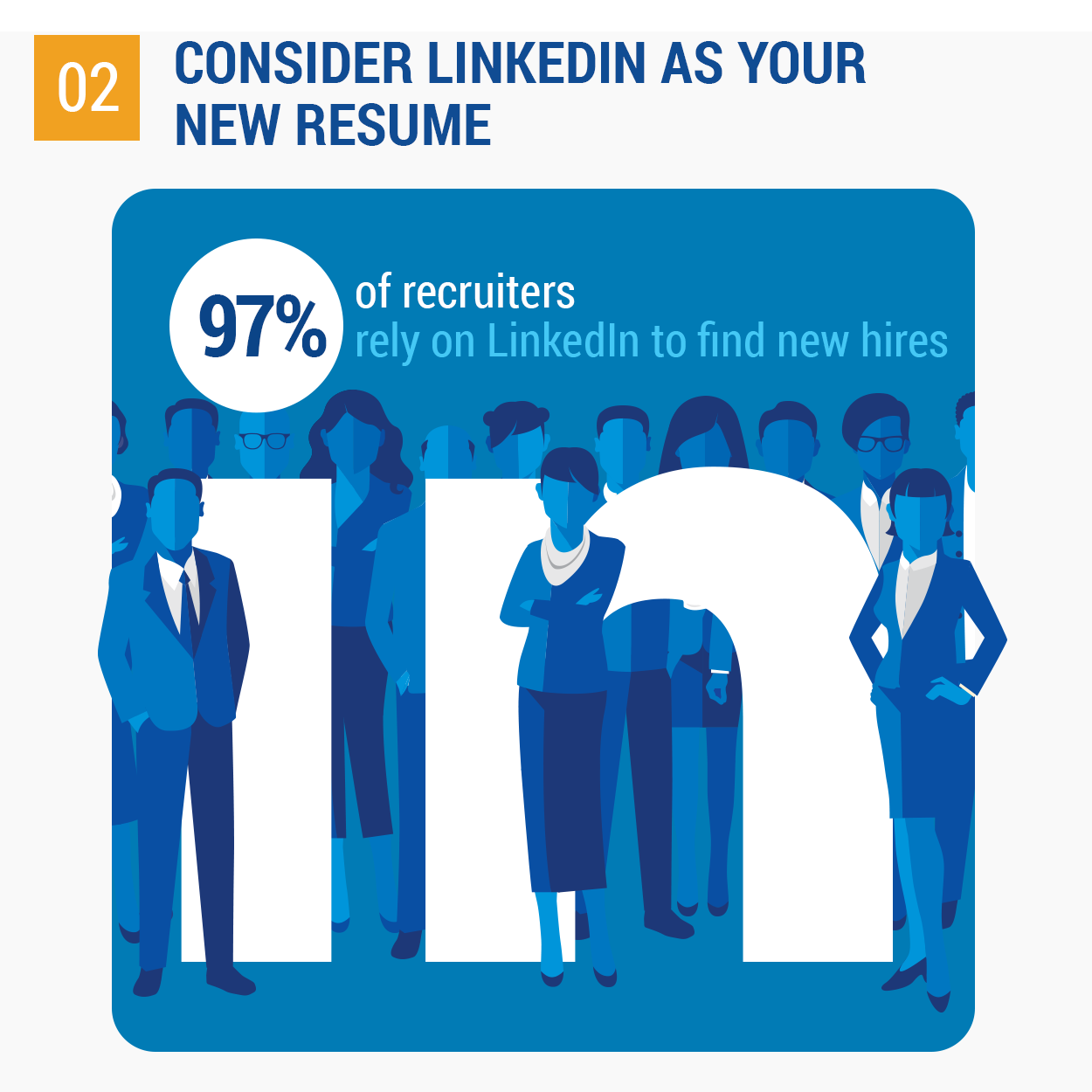 3. Own two Facebook accounts – one private, one public
Everyone loves to use Facebook to catch up with mates – but if you aren't careful with your privacy settings, anyone could be seeing what you post. And while your friends might love that photo of you partying in Las Vegas, it may not be as impressive to a potential employer. Of course, you have a life outside of work, and it's understandable if you want to share all that personal activity. However, you should switch your personal account to private, and think about creating a second public account for your professional contacts and industry-related updates. It's more work to maintain, but it could be invaluable in the long term.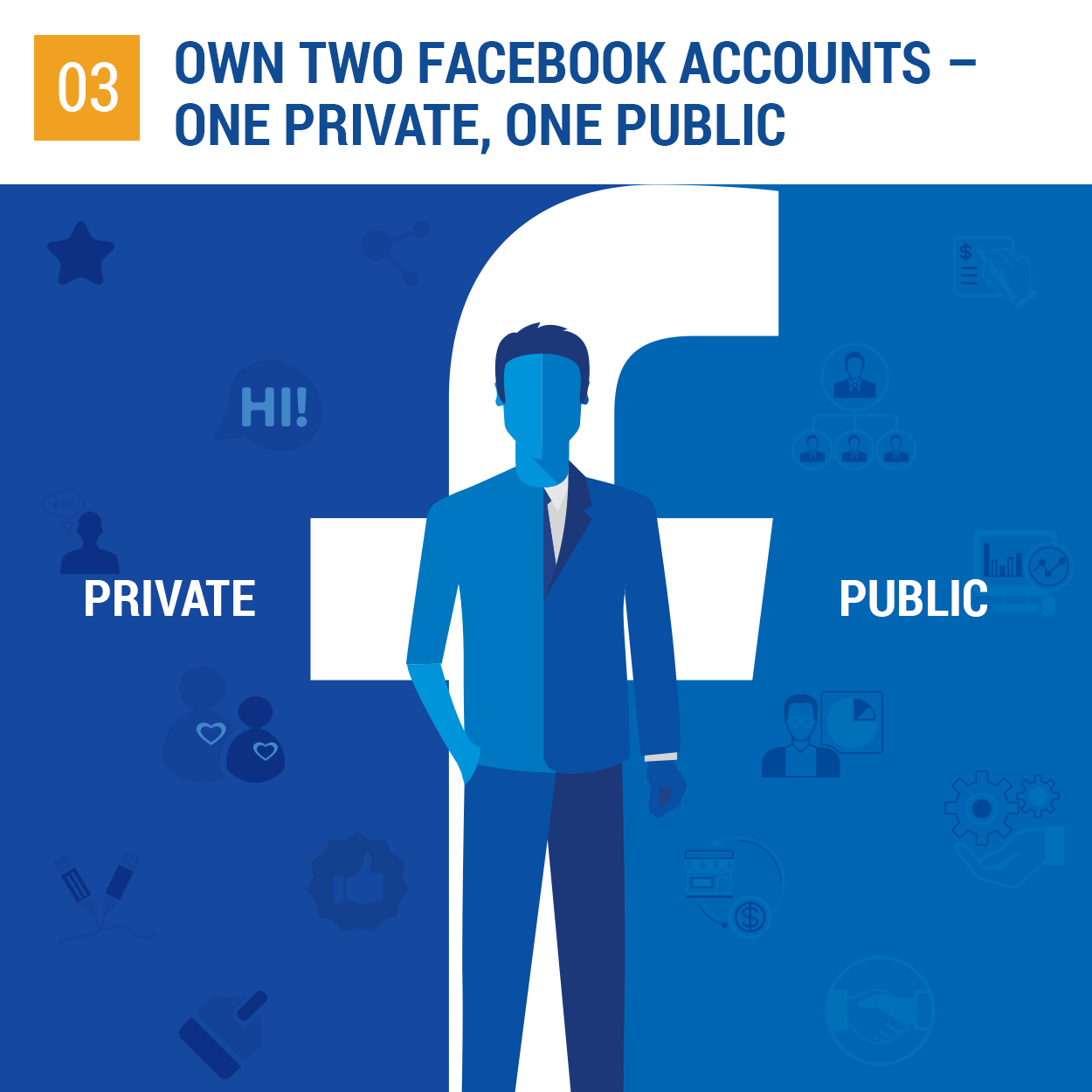 4. Forget contact details and forget that job offer
There's no point in putting your precious time and effort into creating the perfect social profile if you neglect to add a phone number or email address. A recruiter may like what they see – but if they can't get in touch with you, you can forget about that job offer. 29% of job seekers have been contacted by recruiters via social media, so if you want to be one of them, add in those contact details!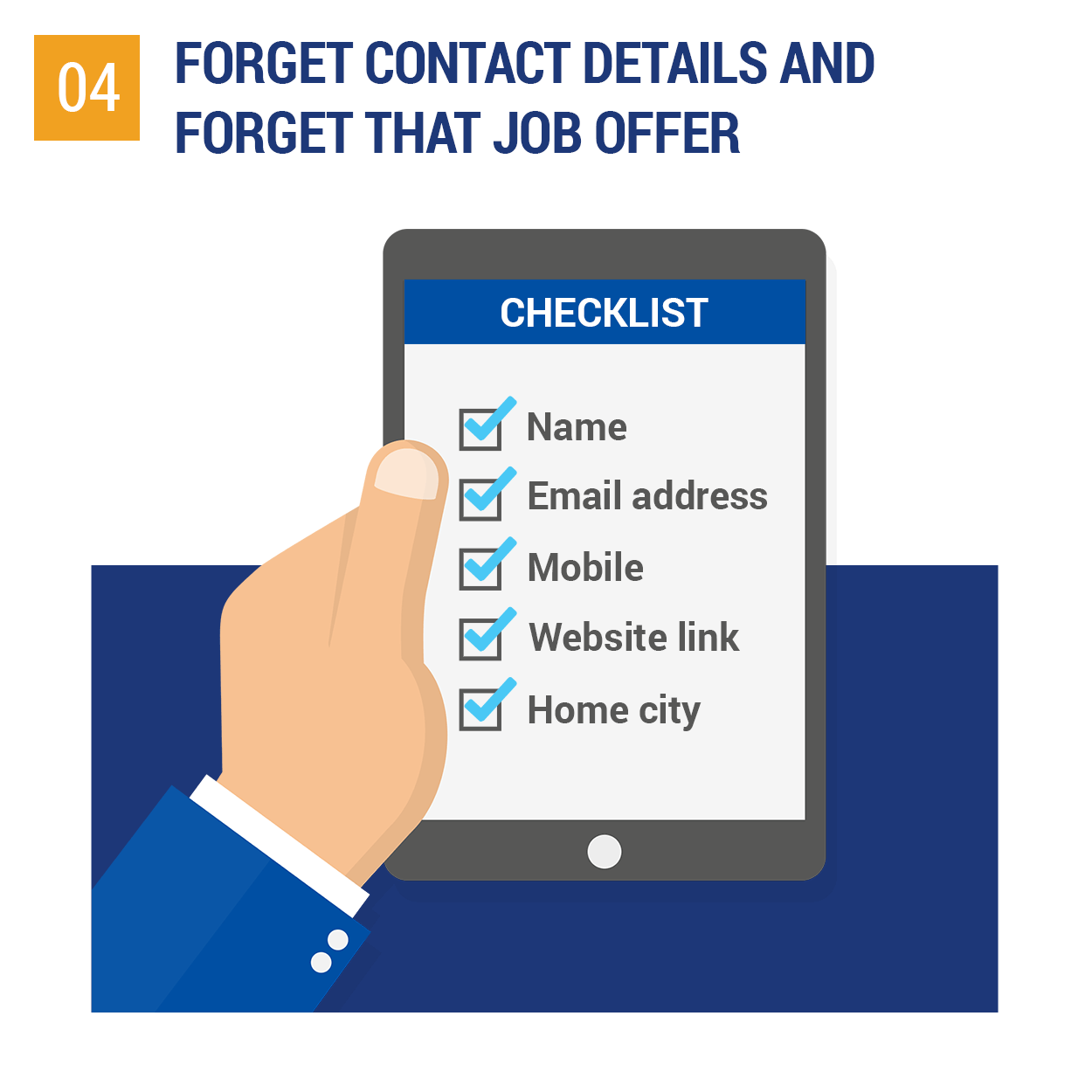 5. Start a blog to land a job
It's always a good idea to use social media to share relevant articles – it shows you're involved with and informed about current trends in your industry, and that's impressive to recruiters. However, it's even better to share something you've written yourself to really demonstrate that you know what you're talking about. It couldn't be easier, and you don't even have to build your own blog website. LinkedIn has a built-in blog function, and you can simply click on 'write an article' to create a post directly from your profile.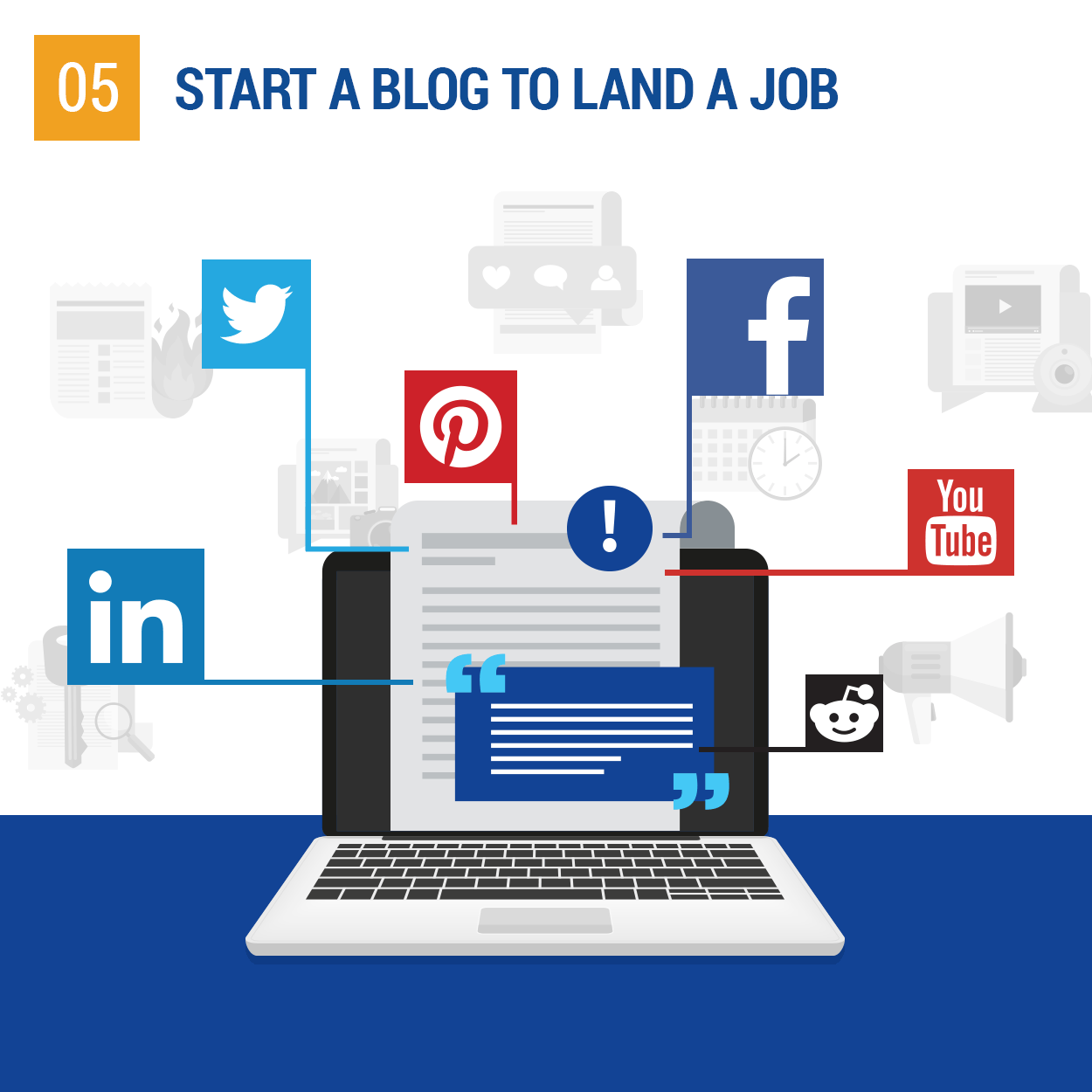 6. Watch your spelling and grammar at all times
Correct spelling and grammar is vital to put forward a favourable impression, so you should always be proofreading your job applications to eliminate any mistakes. However, it doesn't only matter in your resume and cover letter – 66% of recruiters are put off by poor spelling and grammar across your social media profiles.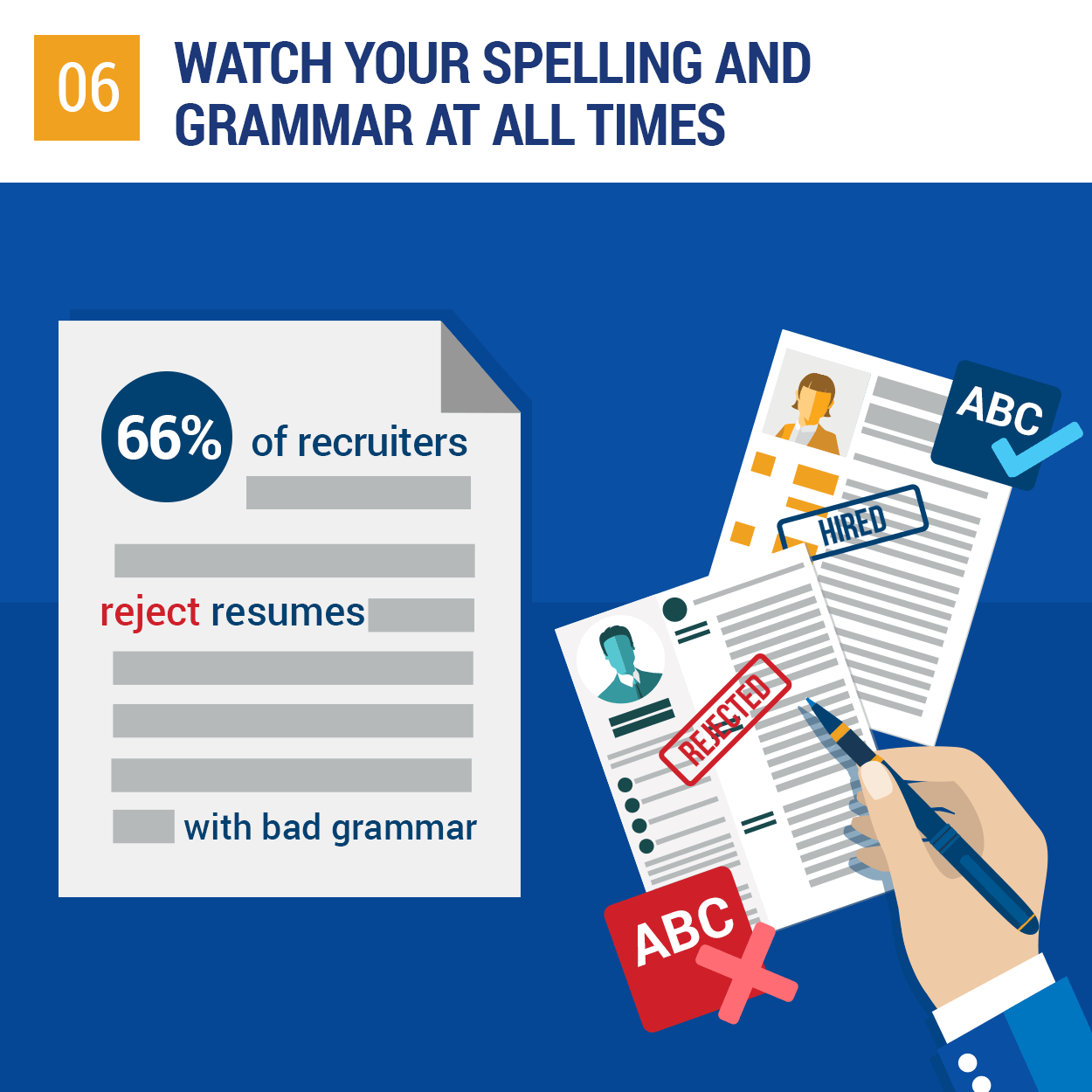 7. Consider new platforms
While you might currently only use platforms like Facebook, Twitter and LinkedIn, it could pay to expand your reach. Consider setting up profiles on Pinterest or YouTube – recruiters are starting to look for candidates in places like these, and they give you a great opportunity to show your creativity.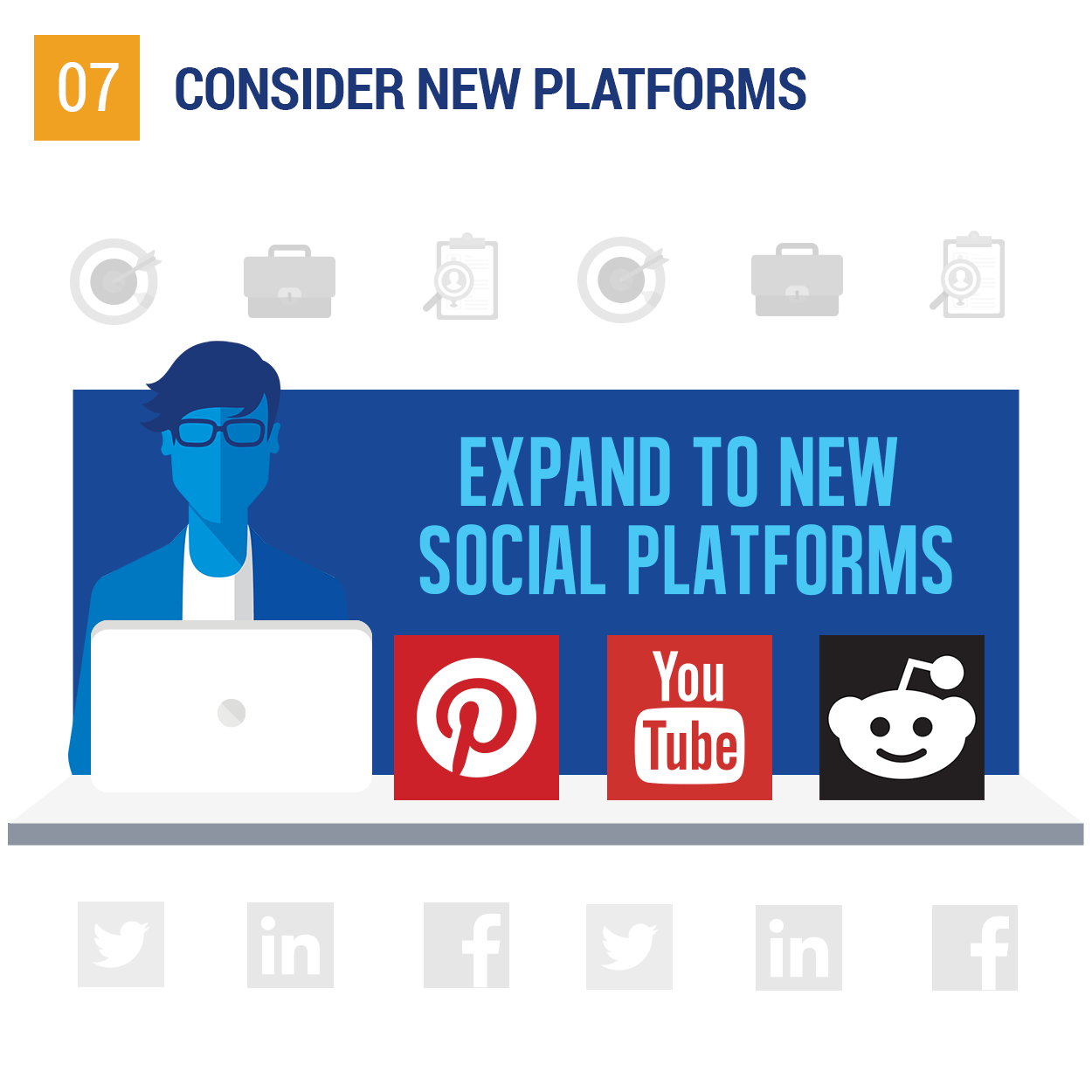 8. Go social no matter your skill level
Social resumes aren't just for people in high-level corporate jobs. In fact, 87% of jobs recruited through social media channels are for non-management roles – so no matter what level you work at, you can benefit from paying attention to your social profiles. Use them to show your knowledge and industry expertise, and you could be in your next role sooner than you expect.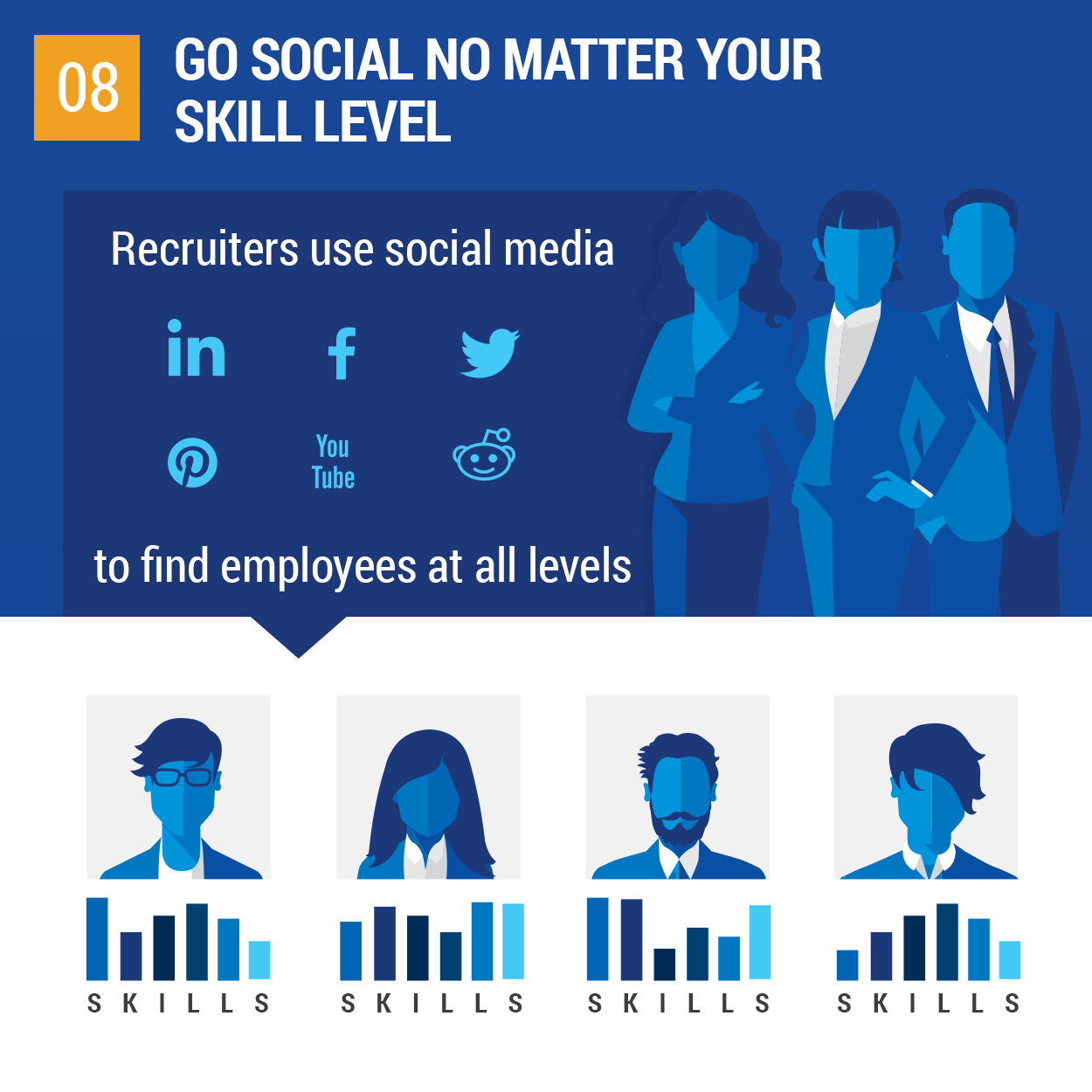 The stats don't lie – social resumes can be just as valuable as traditional resumes. However, updating and maintaining your social profiles should be only one part of your overall job-hunting strategy. If you're serious about finding new employment, you should attend job fairs, perfect your resume, and keep reaching out to recruiters to maximise your chance of finding the ideal role.
For more information, you can check out the role of social media in your job search.
Summary:
Remember our eight ways of perfecting your social resume:
Never underestimate the power of a great social resume
Consider LinkedIn as your new resume
Own two Facebook accounts – one private, one public
Forget contact details and forget that job offer
Start a blog to land a job
Watch your spelling and grammar at all times
Consider new platforms
Go social no matter your skill level