You are here
Western Sydney story: How Nathan Birch is investing in the heartland
Born to working-class parents and raised around Parramatta, Birch struggled to focus at school and failed some of his classes. As a teenager, he craved independence and was inspired when his older brothers moved out and bought small houses in Sydney's west. He began saving and bought his first property – in Mt Druitt – when he was 18. By age 30, he had a $30 million property portfolio. Birch founded the property investment group Binvested and was named runner-up in the Investor of the Year awards in 2013.
"I grew up near Toongabbie in a bit of a rough area. There was no silver spoon. My dad was an NRMA patrolman. He worked his entire life and died when he was 62. My mum also worked and didn't retire until her mid-60s. I failed every grade from kindergarten to Year 12. I was an ADD kid – I didn't fit into the system.

"I was 13 when I first got excited by property. My older brothers had bought small houses nearby, just what they could afford, and I wanted to be like them. I realized that rich people owned multiple properties and that property values almost always went up. There were lots of Housing Commission areas near where we lived, and during my childhood, I saw those areas clean up and prices increase. Houses in some of those suburbs sell for $1.5 million now.
RELATED: Western Sydney story: How Jim Marsden is riding the wave of growth
"I decided that I wanted to own 10 properties by the time I was 30 and have each one bring me in some passive income that I could live off. So I started saving up. When I finished school, I didn't have any real employment prospects. But I loved property, so I got myself a job at a real-estate agency. I also worked in advertising at News Limited, and worked on the door at a pub. For years I worked two full-time jobs, which meant 20-hour days. One year I only took seven days off. I saved every cent.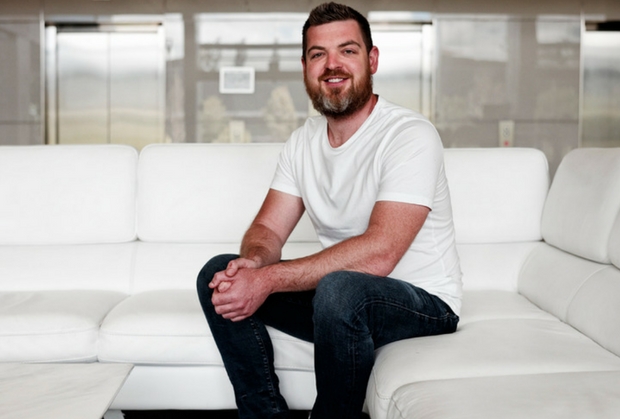 "I bought my first property in Mount Druitt in 2003. Back then you wouldn't find anything in Mount Druitt apart from mullets, Southern Cross tattoos, flannos and VB cans. Now, you see a wide range of cultures in the community. I used to feel unsafe going over there but nowadays it's full of families and there's lots of cool stuff happening. Migration and multiculturalism have been really good for Western Sydney.
"I quit my day job at the age of 24, but I got bored, so I started the Binvested group of companies for fun. I employ about 200 people, from all walks of life. I'm 32 now, and I still hustle so hard. People tell me I should just stop working and enjoy life. But then what would I do with my days?
"I used to give investing seminars in other parts of the city, and when I'd talk about Western Sydney, people would turn their noses up. That Western Sydney stigma is gone now. Sure, I could move our offices [located in Bella Vista] to the CBD or Barangaroo and have water views and drink pina coladas and drive a cool car. But Western Sydney is the heartland. It's full of hard-working mums and dads and families. And that's what I like about it."
ADVICE
Obviously for an SME running on a tight budget, property costs are a key variable. What would your advice be to managers seeking the best location at an affordable cost?
"It's important to consider the logistics of your business when you search for property. Look for the infrastructure that will attract the right employees and the right clientele, such as good road links and ample parking for clients and public transport connections for employees.
You need to understand the needs of your business and where your clientele come from – reverse engineer the business to understand these needs. If your clientele is travelling from the east or industrial parts of the inner west, consider a location such as Norwest Business Park, which has good motorway access to both the airport and city and will be serviced by the Sydney Metro Northwest when it's complete." – Nathan Birch, Binvested
"Our digital environment gives many well-positioned businesses the chance to transcend location, by bringing goods and services to the customer, and handling service issues remotely where possible. If your business is built around a digital strategy that makes conversion easy and convenient wherever the customer is, you have the platform to be "based" almost anywhere – from which you can expand easily in future." – Adrian Oldham, Michael Page
Want to be part of the new wave? Speak to a Western Sydney expert today.